Diversity, Equity, and Inclusion at the Council
We believe greater knowledge and engagement creates a more open and promising world for all. Through accessible content, in-depth research, and open dialogue of diverse perspectives, we empower more people to help shape our global future. 
Our Commitment
We are committed to weaving diversity, equity, and inclusion throughout the fabric of the Council, and we believe people — their identities, experiences, beliefs, knowledge, and ideas — are critical to our success and to global affairs. We will elevate diverse voices and identities and a full range of perspectives, advance equitable and inclusive access to exploring and shaping ideas, and ensure our organization reflects the diversity of Chicago, our nation, and the world. 
We welcome and value all our varied identities, experiences, and differences and believe we will be a stronger organization for it. We are committed to tracking and reporting our progress transparently and reinforcing our accountability toward our DEI goals.


How We Define DEI
Diversity encompasses all the varied visible and invisible identities, beliefs, and experiences that make people who they are and enrich our world.
Equity ensures access to fair and equitable opportunities for all, including by the deliberate removal of barriers and inequities to such access.
Inclusion is acknowledging, representing, welcoming, respecting, and valuing the uniqueness of each member of our community and mobilizing those qualities to advance our shared mission and goals. 
What We're Doing 
In support of our commitment to weave DEI throughout the Council, we have established four staff-led DEI committees that are developing goals, action plans, and accountability measures in the following areas: 
Talent—Create an environment and associated institutional processes to identify, recruit, retain, and develop diverse talent.
Culture—Create an inclusive environment where everyone feels valued, respected, and heard.
Platforms and Outreach—Diversify our content, platforms, and audiences by elevating diverse voices and identities and devoting space to critical DEI content.
Procurement—Diversify our suppliers to engage in more innovative solutions, broaden our economic impact, and enrich the communities where our audience and employees live and work.   
Transparency & Accountability 
All committees are currently in various stages of collecting data to establish baselines that will be used to commit to DEI priorities in each area. We will share specific goals and a progress report in 2023.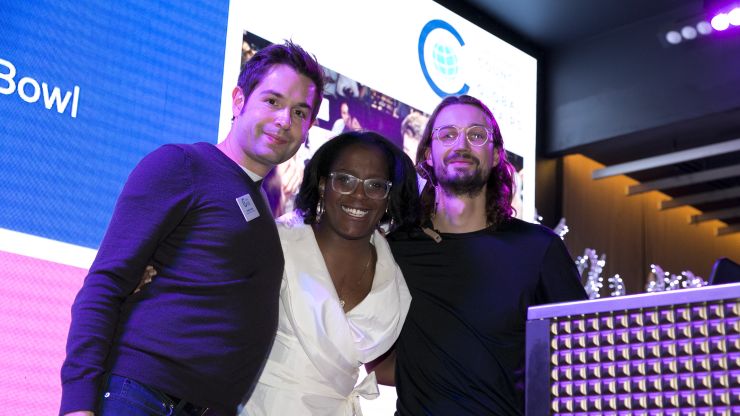 Join Our Growing Team
We're building a diverse team of people who are passionate about global affairs and offer a range of perspectives that push us to think, grow, and move forward. If you want to help shape our global future—you'd find yourself in good company here.